My Ninja Movers
Looking for trust worthy and efficient service from local residential movers? You won't be disappointed by our team of Ninjas! With the help of our professional movers, you will be ensured of an efficient relocation. Our attention to detail and thorough approach will alleviate your worries as we safely transport your belongings to your new home. Serving the entire Greater Toronto Area, our Ninjas arrive punctually, fully-equipped and ready to address all your moving needs.

A perfect balance of speed and precision to ensure an on time move without casualties!
A local residential move covers the transport of household goods that begins and ends within the same local area. Billing is based on the time required for the move. The volume of your items, accessibility, proximity to the truck, and the distance you are moving, will all contribute to the overall time required. Our ninjas take pride in safely transporting your goods without sacrificing speed.
You don't have to sacrifice speed for care
As highly regarded Toronto movers, our team works in close collaboration with every member to provide a smooth and hassle-free move. With our experience and dedication to customer satisfaction you have nothing more to look for.  The move of all your valuables will be completed with diligence, care and timeliness to arrive at your new destination.
Ninja moving supplies
Our movers arrive equipped with dollies, blankets, shrink wrap, mattress covers, tie down straps, ropes, tape, etc.. We also provide a rental service for hard plastic, stackable moving crates. These are a good idea and worthwhile expenditure, especially with sizeable moves. The strength of the crates provides extra protection for your belongings, and the uniform size and shape of the crates means easier loading in an organized way. The end result is often time saved.
Client testimonials
"Just wanted to drop you a note to pass along kudos to your team. They were on time, professional, hard-working and gentlemen. My move went smoothly and quickly. I was impressed with how they knew exactly how to move the furniture without damaging the walls, and making it fit through doors and into the truck like working a Tetris puzzle! Our big leather sofa that took hours to get into the living room with the help of friends a decade ago, now left the house swiftly in under 10 minutes. It was a scorching hot day of 40+ degrees but they never slowed down and made our full move happen in four hours exactly. I highly recommend these guys and just had a colleague at the office book with your company as she is so impressed with my recent experience. Thanks again." –Jo, Toronto

"My Ninja Movers guys did an amazing job despite coming up and down three flights of stairs for belongings. All my items were kept safe and free from any scratch or damage."–Walter, Richmond Hill

"I wanted to let you know that I was very pleased with your service during my move. The movers were friendly, polite and hard working. The move was fast, efficient and remarkably stress-free. As a student I didn't have a lot of money to spend on moving, so I was very happy at how inexpensive the move ended up being. Moving is normally incredibly stressful, but this move was easy and went smoothly. It was worth the money to hire movers instead of trying to do everything myself. This was my second time using your company, and I will certainly be hiring you again in the future. " –Alison, Markham
Affordable Residential Moves
For the best possible prices from residential movers in Toronto, call My Ninja Movers. We never compromise quality with price, and we offer our customers fast and reliable service each and every time. Whatever your needs are, we can assure you that we have a solution to best match your specific requirements and budget.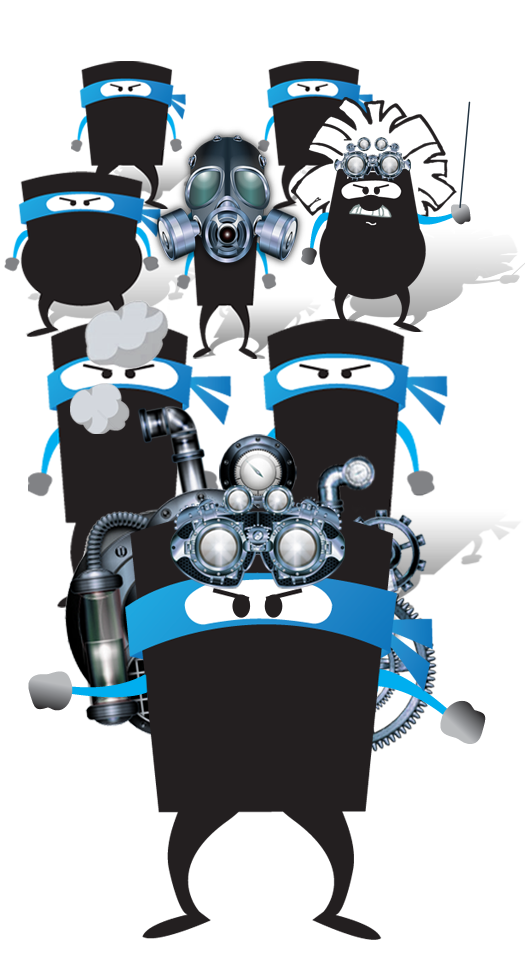 Benefits of Choosing My Ninja Movers
Our staff, moving trucks and various resources are always allocated accordingly.

We are attentive to all your needs and understand that everyone is different.

For your convenience, we provide our customers with free estimates by phone, or through our on-line portal.

No hidden, last minute or surprise charges – what's quoted, is what you pay.

All fees disclosed upfront, including fuel charges should they apply, as part of our quotation.

Fully uniformed staff and superior service.

You get to tell all your friends "My Ninjas are coming in to move me!"

Chuck Norris approved!
 CALL IN YOUR NINJAS NOW: 416-992-9998
Go back to the top of the page